NEWS
22/05/12: After a long hiatus Poutre Apparente is very happy to announce the reissue of two records: the first CIRCLE X 7" recorded in 79 in New York and initially released together with the SHVANTZ fanzine and the PLUS INSTRUMENTS "Februari - April 81" released in 1981 on Kremlin.
go here for more info or here for sound of CIRCLE X
go here for more info or here for sound of PLUS INSTRUMENTS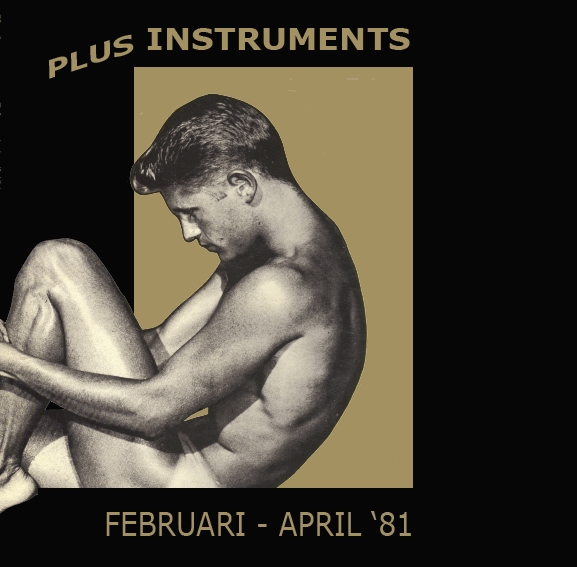 ---
01/12/10: Released in collaboration with french labels Les Potagers Natures and Bimbo Tower Records, here is FRANCE first LP. FRANCE is a current trio from Saint-Etienne consisting of a hurdy-gurdy, a bass and drums. This one-sided LP is made of one long track recorded in 2006.
go here for more info or here for sound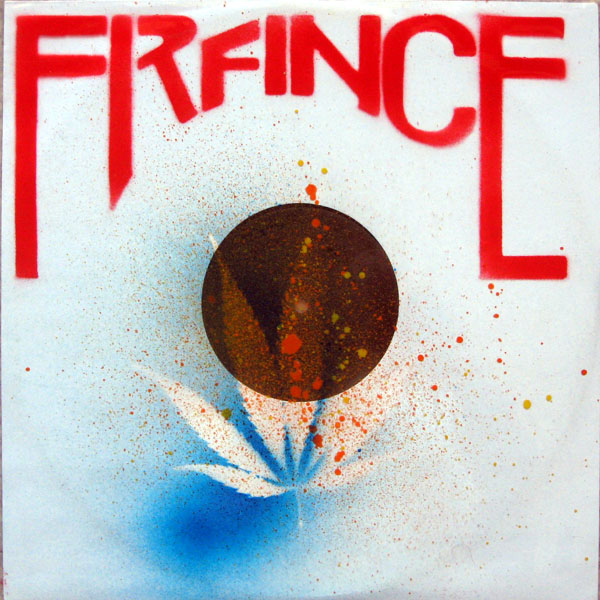 ---
23/04/09: The last reference on Poutre Apparente is out: a 7" combining two tracks from CRASH, duo formed in 1984 by two legends of the french underground, Thierry Müller (Ilitch, Ruth, …) and Philippe Doray (Rotomagus, Philippe Doray & Associaux Associés). Both tracks are taken from rehearsals recorded in 1984. Pile ou Face has been released within a different mix on a simple sided 7" which was given with the first issue of Inaudible magazine (this version can be found on CD format on the recommended Thierry Müller compilation "Rare & unreleased 1974-1984" released by fractal records). Vaughan's ballad has not been released elsewhere.
go here for more info or here for sound
---
19/11/08: ICH BIN live !!! If you are in Paris the 14th of December 2008 be sure that you don't miss the unique concert of ICH BIN (with Charles Hayward, A.H. Kraken) at le 104, and be ready to be surprised. This event will be a part of the Sonic Protest 2008 festival held in several places in Paris between the 8th and the 14th of December, and featuring other interesting concerts: BRAINBOMBS, CATALOGUE, ALVARO, …(more info here).
15/03/07: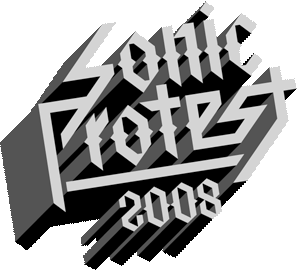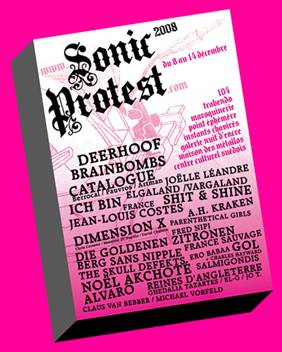 ---
12/02/08: The compilation LP, "IVG vol.1 – Futur Antérieur, France 75/85" is out! It features 14 tracks from some of our favorite french bands from the end of the 70's/beginning of the 80s: D.D.A.A., ATOM CRISTAL, RUTH (with a different version of the track "mon pote" released on PAPE-004), C.O.M.A., NINI RAVIOLETTE, CRISE DE NERF, STABAT STABLE, PROROKY, WARUM JOE, DEAD HEAT, SPOTCH FORCEY, ALESIA COSMOS and THEATRE COMMERCIAL. It comes with a double LP-sized insert. A cd version will also be released with a slightly different track listing on Born Bad Records.
FOR THOSE WHO VISIT PARIS AT THE END OF THE MONTH, A RELEASE PARTY WILL BE HELD THE 29th OF FEBRUARY 2008 AT BAR LE PLASTIC. WE INVITE YOU TO CELEBRATE WITH US THIS RELEASE IN THE PRESENCE OF BAND MEMBERS.
go here for more info or here for sound
---
26/12/07: At last, a new reference on Poutre Apparente, PAPE-004, is out : a RUTH 7" combining two tracks from 1978, "Mescalito" initially released on the legendary French punk compilation "125 grammes de 33 1/3 tours" (Oxygène) and the unreleased "Mon pote". Both tracks have also recently been compiled on the THIERRY MÜLLER cd collection "Rare & unreleased 1974-1984" (Fractal records, Fractal 196).
This 7" will be soon followed in end of January by what was planned as the third reference : a compilation LP, called "IVG vol.1 – Futur Antérieur, France 75/85", dedicated to french post-punk and experimental bands.
go here for more info or here for sound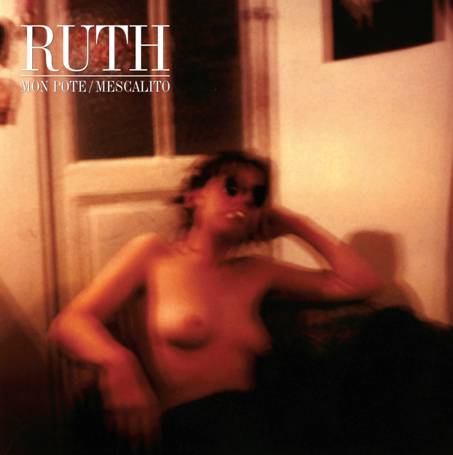 ---
15/03/07: A second pressing of the ICH BIN LP is available for people who were unable to find the first one. Following this reissue, ICH BIN decided to reunite and plan to release a 7" presenting their political program at the occasion of the 2007 French presidential election (more info soon, see the video of their declaration here).
---
10/03/07: The second reference on Poutre Apparente is out : the reissue of the magical 7" from Anne Bean and Paul Burwell known as PULP MUSIC "Low Flying Aircraft ep", and released in 1979 before the formation of the BOW GAMELAN ENSEMBLE (with Richard Wilson)!
Sadly, due to some delays, we were unable to release this record before Paul Burwell death on Sunday 4th February (see David Toop obituary here). Our apologies …
go here for more info or here for sound
15/03/07: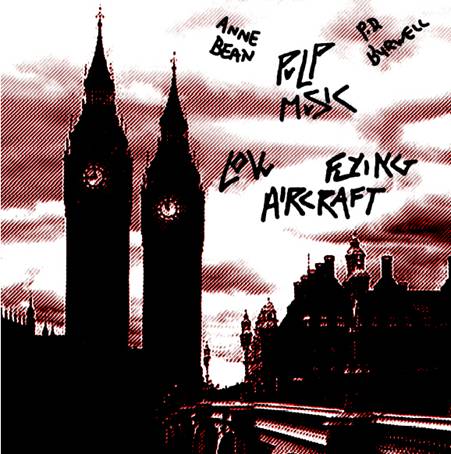 ---
01/04/06: Hello, Poutre Apparente, is a brand new parisian label dedicated to vinyl records. As our first reference, PALP-001, we are proud to announce the reissue of 90's superb cybernetic electro renewal classic tape from South Corsica band, ICH BIN. Initially released on tape, then reissued on cd-r in 2002 on belgian label Pneu, here's at last a vinyl edition featuring two bonus tracks!
go here for more info or here for sound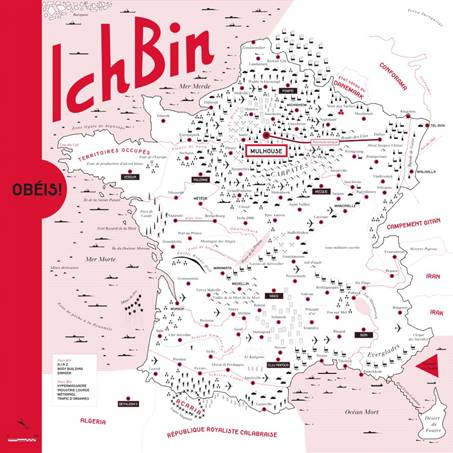 ---
| | |
| --- | --- |
| For further information please contact : | |