<![if !vml]>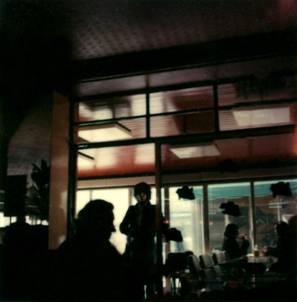 <![endif]>
RUTH "Mescalito"/"Mon pote"
(7", Poutre Apparente, PAPE-004, 2007)
<![if !vml]>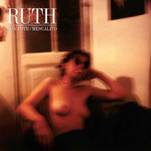 <![endif]>ARCANE, ILITCH, BREAKING POINT,RUTH and CRASH or  the many facets of a diamond in the rough. Wrongly identified as Növo with RUTH, Thierry Müller has undertaken since the beginning of the 70s an innovating production in perpetual entropy, anticipating the musical movements to come, without being altered by time and the waltz of the in-crowd. "Mescalito", initially released on the legendary french compilation "125 grammes de 33 1/3 tours" on Oxygène records (together with tracks from A 3 DANS LES WC, STRYCHNINE, ELECTROCHOC,…), is already well known in the punk record collector circles. "Mon pote", an unreleased track on vinyl, is a tragic and cruel thriller led at an epileptic rhythm accompanied by high pitched singing subjected to the slashes and cuts of a psychedelic boosted guitar. Ruth surprises us by leaving any sophistication behind as bare and savage. Simply beautiful. (listen to mp3 excerpts)
Both tracks are available on CD format on the recommended Thierry Müller compilation "Rare & unreleased 1974-1984" recently released by fractal records. More information concerning other Thierry Müller projects can be found on his website.
REVIEWS
"(…) All of this stuff is quality, but I have to say that Ruth was the big surprise; it's like a raw-ass, garage version of Kim Gordon-led, Evol/Sister-era Sonic Youth but with its own French charm/snot embedded within the snarl. Wish there was more than just two tracks. (…)" Scott Mou, www.othermusic.com, August 2007 (USA), from a review of THIERRY MÜLLER - Rare & Unreleased 1974-1984, fractal records.
« (…) Et puis après c'est le choc ! Avec les deux incroyables morceaux de Ruth qui suivent. C'est l'explosion punk, inattendue, absolument jubilatoire. On est très loin de la sophistication de "Polaroid/Roman/Photo" avec ses arrangements travaillés et voluptueux. Là, c'est plutôt rythmique savamment désarticulée, guitare et basse cinglées et chant de fillette effrontée. D'ailleurs on ne comprend pas qu'une bombe comme "Mescalito" n'ait été un hit ! Jouissif. (…) » Cyril Lacaud, Popnews (www.popnews.com), Août 2007 (France), from a review of THIERRY MÜLLER - Rare & Unreleased 1974-1984, fractal records.
<![if !vml]>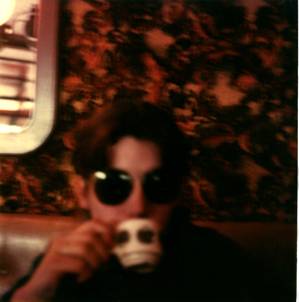 <![endif]>
<![if !vml]>

<![endif]>Contact :